Can Christian Women Wear Makeup?
Can christian women wear makeup? My obvious answer to this question is YES ABSOLUTELY! 
Most women desire to feel beautiful and feminine, and I believe this is how God created us, especially when it is driven from the inside out. Look at Queen Esther – it was her beauty paired with her bravery and boldness that literally saved the people of God. I don't think we serve a God that is consumed with "do's and don'ts" but rather a God who is passionate about a relationship with us first. Our own do's and don'ts will naturally follow after our heart is postured towards Him. 
Unfortunately there is an enemy that loves to come in and twist truths and deceive women. He uses a woman's hurts and wounds to bring in sin and shame and ultimately a distorted view of her identity and purpose.  This is where we have to be careful not just with makeup, but with all things.  If your heart's motive is not pure or it's broken, then sin can enter and we start doing things out of our own flesh or insecurities. Not only that, but God can handle our motives for wearing makeup, and he can handle our sin, and meet us in the middle of any mess and deliver us from it. 
So when I say it is a matter of the heart, one can't say that wearing makeup is a sin. We don't know what a woman is thinking when she applies her makeup or why she is applying it. However, her Heavenly Father knows exactly who she is and what she needs. 
EverBe is a movement of women coming together to reclaim the mirror for His glory and this company and mission was His idea and a message for His daughters. Makeup is not going away and the mirror is not going away, so we will let every activity in our lives bring glory to Him and we will use our voices and scripture each and every day as we apply our makeup and then go out into the world and BE who we were created to be. 
Continue reading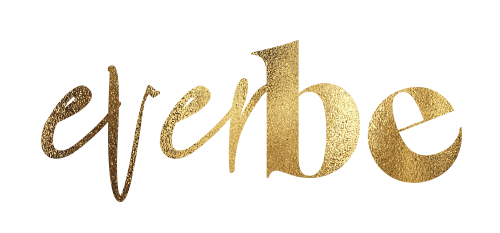 FOLLOW US