Frequently Asked Questions
 How long till I receive my EverBe products?
Standard delivery (5 to 7 Business days – transit time)
How can I track my EverBe package?
You will receive an email/text message with your tracking number.
How do I return my EverBe products?
 At EverBe, your satisfaction is our guarantee. If for any reason you are not completely satisfied with the products purchased from EverBe, you may return the unused portion for exchange or refund (we'll even pay for the return shipping fee). Please email us at hello@everbeyou.com for instructions.
When I exchange an item, there are two transactions on my credit card. Can you explain?
When an exchange is requested, it is completed in two steps:
1) A credit is issued for the item(s) returned.
2) A new order is processed for the item(s) requested in exchange.
Two transactions will be posted to your account; a credit for the returned item(s) and one charge for the item(s) requested in exchange. Please note that billing for the exchange item is subject to payment authorization and once authorized, it will post immediately to your account. While both the credit transaction and the billing transaction for the exchange occur simultaneously, it may take longer for the credit to post to your account depending upon the bank's processing times for credits.
My item arrived damaged. What should I do?
If you received damaged merchandise, please retain the box, packaging and all contents and contact us as soon as possible at hello@everbeyou.com for assistance.
Are EverBe products going to work for my skin type?                         
We are happy to say that EverBe products work with all skin types, including dry, sensitive and oily skin. We are vegan friendly, cruelty-free and formulated without  sulfates and phthalates.  Our products are dermatologist and ophthalmologist tested so they are safe for eyes and the most sensitive skin. Plus, we add in shea butter, for smooth and gentle application.
Will my EverBe products ever expire?
 While all EverBe products are formulated for no expiration, it's best to use within 3 years. 
 How do I find out your ingredient list?
All ingredients are listed on each product page.
Is this product available anywhere besides www.everbeyou.com?
EverBe is currently only available at EverBeYou.com. Stay tuned to future changes! 
I hit "check out" or "buy now" too soon.  Now what?
While we do start packing your products right away, email us at hello@everbeyou.com asap if you would like to cancel or change your order, and we will do our best to do so in time!
Can I use more than one promo codes at checkout?                              
At this time, you can only use one code at checkout.  Please choose the code you would rather use more, and then save the other one for your next purchase.
For additional questions please contact us a hello@everbeyou.com, and we will get back to you as soon as possible.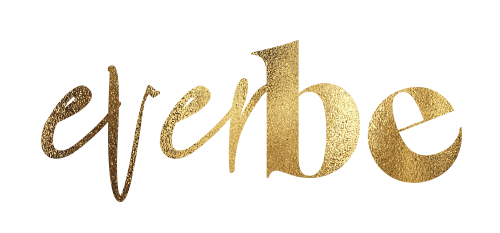 FOLLOW US