Simple Smokey Eye Tutorial in Seconds!
If you are looking for a simple smokey eye look for a night out on the town or a simple and elegant eye look that even the most beginner makeup lover can do, look no further. See the EverBe Eye steps below.
Speak it
Speak it-Gaze upon Him, join your life with Him, and joy will come. Ps 34:5
Apply it
For oily eyelids-cover your lid with a powder- facial or eye.

Take the slanted tip of the eyeshadow and place it on your eyelid right below the brown bone and apply EverBe eyeshadow.

Rub and blend with your finger tips.

For a more nighttime look add Redeemed, our darker color, in the crease of your eye and smudge with your finger tips.

Take the EverBe eyeliner and apply it to your eyelash line from left to right. This liner goes on super smooth, and you can smudge for a smokey look. 

If you want, add the eyeliner to the bottom of your eyelid from left to right and then smooth with your finger tips.
BE it
Walk into your day as a daughter of the King who bears her Daddy's image!
Watch it on TikTok
Continue reading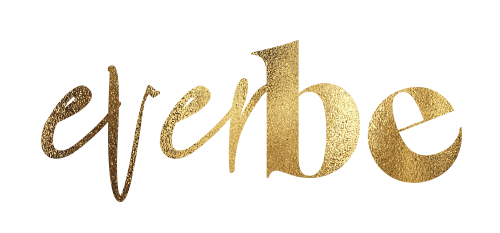 FOLLOW US